Park's Calendar of Events
2014 Park Events
Saturday April 12 Easter Egg Hunt
Clover Visitor's Center
1-3:30 pm $5/person

Here comes Peter Cottontail and he has brought lots of goodies to share. Join us at Staunton River Battlefield State Park's Clover Visitor Center on Saturday, April 12, 2014 as the Historic Staunton River Foundation along with the Staunton River Battlefield State Park staff present an "Easter Egg Hunt." But that's not all, you will have the chance to visit with the Easter Bunny, participate in an egg coloring, bean bag toss, bunny fishing, get temporary tattoos, and more. So, don't miss out on all the excitement. Bring your baskets and bring a friend. Don't forget to bring your cameras! The Easter Bunny hopes to see all of you "hop" by!

Registration will begin at 1 PM and the Easter Egg Hunt will be held from 1:15 PM until 1:45 PM. There is no "rain date." Other games and activities will take place from 2-3:30 PM. Cost of admission is only $5 per child. Children ages 12 and under need to be accompanied by an adult. For more information, please contact the Park at 434.454.4312 or visit www.historicstauntonriverfoundation.org.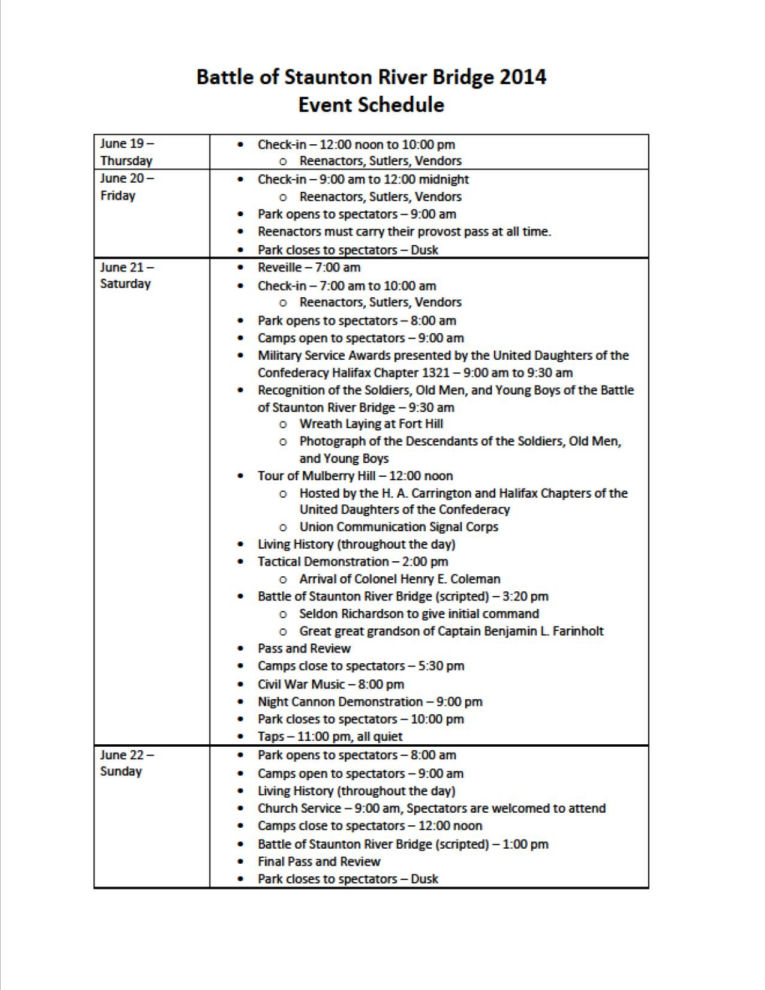 There are many interpretive programs offered at the Park from May to August. Such events include the history of the battlefield, life as Civil War soldiers, period gardening, bird/wildlife identification on the nature trails and wetlands, and many other environmental and historical programs. Check your local newspaper for the different programs and times, or call 434-454-4312.
To help these events continue
MAKE A DONATION TO THE PARK
Review Future Event Schedule
The times and dates are subject to change. Check back often for updated information and share this information with a friend.
For more information on these events, please contact the Staunton River Battlefield State Park at 434-454-4312
Return to Staunton River Battlefield State Park home page